Manually  Submit Website to Google, Bing, Yahoo, Yandex, Baidu 
Top Search engines submission 2021. Manually submit website or blogger to search engines to get good results. its a free web submission Guide to submitting URL to search engines. This Post about to say How to submit your site or blog to search engines like Google, Bing, Yahoo, Baidu.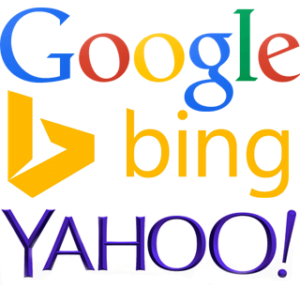 Search engine submission important  To Web ranking and SEO.
To show your website or blog in search results. You should have to submit your site to search engines manually; means say search engines to crawl my and show my pages in search results by submitting a site to search engines.
We highly prefer manual URL submission.
Top search engines Accepting Website submission
Click below listed one by one, submit your site to related search engines by robot verification/CAPTCHA
Note: Required sign in to provide or submit website/blog
Submit your site to Google search engine
The most used search engine is Google. Submitting your site to a Google search engine is easy. 90% of internet Searches From Google.
Google search engine Available in 123 languages. 4.1 billion active users. As of February 2016, it is the most used search engine in the US with a 64.0% market share.
Just need a Gmail account to submit your URL to the Google search index.
fast way to index more pages of your website submit to Google webmaster tools
These steps only your website page index. If you want to all your pages fast index, use webmaster tools. Submit Your Sitemap to index your all site links or Selected with the sitemap.
Here one of the best webmasters is: Google Webmaster
Submit your website to Bing search engine
Sending an URL from your site can be an important first step to being indexed.  There are two ways to submit to Bing.com:
Submission through the Submit your Site to Bing web form: this method is designed to allow web publishers to alert Bing that their new site exists quickly. Bing will crawl the URL you submitted and — provided it meets certain criteria — will index the page.
The Submit URLs feature in the Configure My Site section in Bing Webmaster Tools: this function is much faster and allows you to submit 10 URLs per day and a maximum of 50 URLs per month for the next crawl and indexation.
Submit your website to Yandex search engine
Yandex operates the largest search engine in Russia with about 60% market share in that country.
Yandex search engine is an excellent service to get organic
submitting  websites to search engines free
Yandex is accepting the free URL submission. visitors Just submit site link or add URL to them.
Submit your website to the Yahoo search engine
Yahoo! is the highest read news and media site, with over 7 billion views per month, being the fourth most visited website globally, as of June 2015
In the Past, Yahoo accepted free website submission allowing search engines.
Now free search engine submission is an auto process, and it is now collecting a part with Bing.  If you want to add a URL to Yahoo Directory, Submit URL to Bing Webmaster Tools.
Ask no more permits you to present your sitemap. , Crawlers. Crawlers auto-discover and crawl your site by sitemaps present in your site. Ask.com detects your sitemap robots.txt. This guarantees the greater part of the web search tools naturally thinks about your sitemap. It doesn't hurt to physically present your sitemaps, for the web crawlers that permit it.
Baidu Search Engine Submission
Submit URL Baidu
Submit your website to the Baidu search engine. Simply, follow the below steps.
Register passport.Baidu
Submit site verify > submit a sitemap
Search Engine Submission sites List
By doing this submit a site to search engines is very easy. You can check the index report of their webmaster tools. It looks like a free website submission to 1000 search engines.