Website Speed Checking Free for Optimizing Web Performance 
Website speed test online helps to increase user experience. If your site is taking more time to load. That is not good for readability and the user waiting for the load page.
Website speed increases ranking in search engines. Search Engine Optimization with Performance or Speed of the Website. Increasing the Speed of the Website Resulting in Visitors Retention.
Here is the best website/blog speed testing tools, that may be helpful to test your speed and shows what is the main reason for taking more time to load your page. 2018 Website Speed Testing sites Helpful in Your Web Optimization.
A better way to increase organic traffic to your website and greater customer engagement, retention for your visitors need to test your website or blog speed and improve performance.
web page speed test Tools
Google Page Speed Insights is the Best speed testing tool online and this is a Free Website speed checking Tool online. This Google Product help to website speed test online.Website speed test Google checks and tells Which causing web speed and how to solve it. This checks Both the Mobile speed and Desktop version.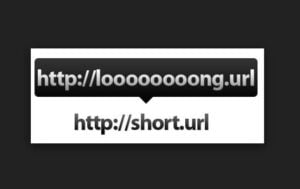 Pingdom Tools to check website page speed. free Website Speed Test to analyze the load speed of your websites and learn how to make them faster. This tool shows the results with Content size by content type. that content size with a percentage to know How much percentage of that content causing Load time. Finalized report will show as Percentage Grade, Load time, Faster than or slower than other sites by percentage, Page Size and Requests.
For Website Optimization, you should test the site, which causing load time on your website. Website Performance Test. GTmetrix gives a Compare Reports of comparing 2 or more sites their performance. This analyzing is helpful for site Improvement. by comparing related or competitors sites. The Best Practice in this tool PageSpeed Grade, YSlow Grade, Fully Loaded time, Total page size and Total # of requests.
Website Load Test checks the Size of the Page and Load time in Seconds. The Test performs with D/L Speed and Avg. Speed. Estimated Load Time is with connection Speed and Download Time. Download Times are Calculated based on the Full connection rate.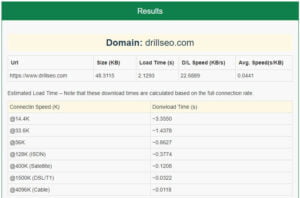 Another Best tool for web optimization is Varvy. This Varvy website performance checking tool checks the page CSS Delivery and Javascript usage with the Size. That size is calculated as External as Internal shows results in Kb.
This tool offering to check the site by different locations like New York, San Francisco (USA), Toronto (Canada), Singapore, London (UK), Amsterdam (Netherlands), Frankfurt (Germany), Bangalore (India). After Checking the results will be shown below as performance metrics. The performance metrics Shows what and how your site is performing. what to do, to get Good Performance.
The Results have shown Below, you can expand by clicking on the Lines to get more information about the Specific file or link.
Web Page Performance Test Tool shows the results with the Graphics also.
D First Byte Time
A Keep-alive Enabled
A Compress Transfer
A Compress Images
A Cache static content
X Effective use of CDN
KeyCDN Website Speed tests is a Full Page Speed Test. It Shows  Total Requests,  Total page Size in Mb and  Total Time to load the page in Seconds
Best Tool For Checking your site in Multiple countries by loading Time. And also page speed insights optimization Suggestions.
The best Practice with this you can check the 3G and 4G Users Loading time of your Site. Very Helpful in optimization in Mobile Friendly load time improvements.
Its also, a simple tool to Check Website Score for Optimization. It also gives few useful tools like, Evaluate the impact of a faster site to Evaluate the site loss of revenue. How much revenue will lose without a Good Optimized site?
Benchmark industry leaders to know your Competitor site speed.
It's a Plugin to Analyze Website Performance. Based on Yahoos tools. You can Tey it out.
Conclusion: By Doing a Performance Test You will get results of your site's SPeed. Simple Plugins to Boost Your Performance in WordPress. You can get a Minimum of 20% gain in your site Score.
Also, Read